Macular Degeneration
---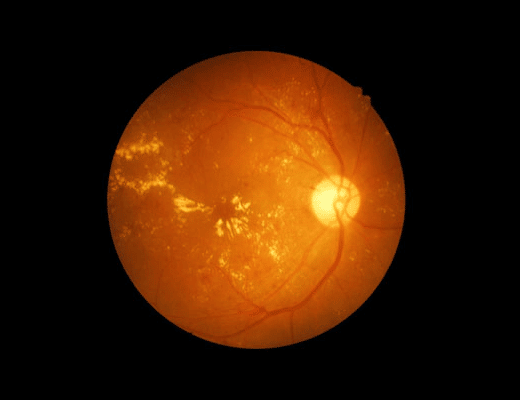 Macular degeneration is an eye condition that affects the macula, which is located in the center of your retina. When this area becomes damaged, you'll notice changes in your central vision. 
In most instances, macular degeneration is age-related, affecting people over the age of 50. However, anyone who smokes is overweight, or has a family history of this eye disorder is also at risk. And if you have high blood pressure or eat a high-fat diet, you also have a better-than-average chance of developing macular degeneration. If you think you may be experiencing the early warning signs of macular degeneration, schedule an eye exam with your eye doctor in Elkridge, MD, right away.
Symptoms of Macular Degeneration
Most people with macular degeneration develop the dry form. This occurs due to thinning of the macula from normal aging. If you're experiencing the following changes in your vision, it's time to schedule an eye exam:
Blurry spots or blind spots in your central vision

Difficulty recognizing faces

Difficulty adapting your vision to changes in light levels

Visual distortions that make straight lines appear wavy or bent

Increased difficulty performing close-up tasks, such as reading
These may all be early indicators that something is happening inside your eye, and early diagnosis is key to preventing further vision loss. For this reason, it's important to make annual appointments for routine eye exams so your ophthalmologist in Elkridge, MD, can detect and treat age-related vision problems.
Treatment for Macular Degeneration
There is currently no treatment to restore the vision lost by macular degeneration. However, simple lifestyle changes may prevent more damage from taking place. 
Sometimes, surgery to implant a telescopic lens is helpful. Low-vision rehabilitation may also help you adapt to the vision changes that take place due to macular degeneration. Making changes to your diet and daily routine is usually necessary, too. These include:
Learning how to manage any accompanying conditions, such as high blood pressure

Stopping smoking

Eating less fat and more fruits, vegetables, and whole grain foods

Exercising regularly

Beginning a specific vitamin regimen that your doctor prescribes
While lifestyle changes are usually difficult to make in the beginning, they do eventually become a habit. And it's worth the additional effort to ensure your vision doesn't deteriorate further. Your eye specialist can help you find the routine that works best for you.
Finding Help For Macular Degeneration in Elkridge, MD
The earlier your eye doctor is able to diagnose macular degeneration, the sooner you can put a plan in place to help manage it. Doing so may help save the vision you have left. Therefore, keeping regular appointments with your eye doctor in Elkridge, MD, is vital. If you need help, contact Dr. Jan Eye Care today.